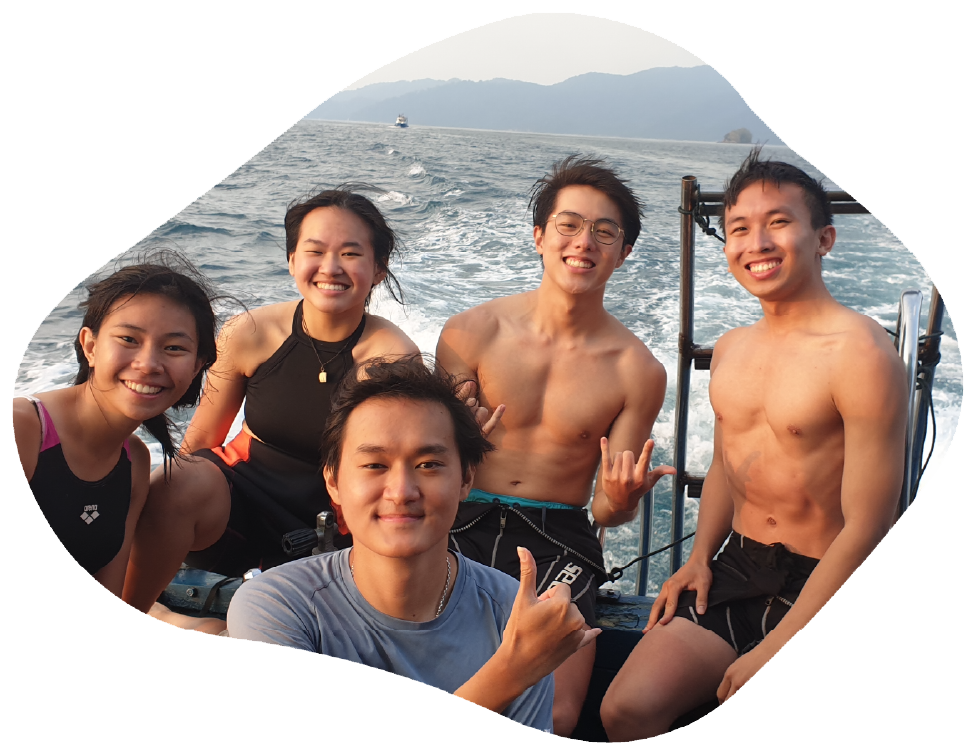 Travel Vlogs
Here are some of the vlogs I made to capture key memories of my travels! It's definitely not the best quality videos, but it's a little hobby of mine to remember my experiences.
2022
Canada
For my Grad Trip, I had a road trip (of sorts) with a good friend of mine, travelling around the states of Ontario and Quebec! Apart form the major cities, a huge part of this trip were the beautiful National Parks that we thoroughly enjoyed. Really wish that I had more time there to explore more of the region.
Germany
I explored pretty much the entire Baden-Wurttenberg state for 2 weeks, and pretty much became an expert in riding public transport in Germany 😆

Also had an unhealthy amount of gelato, and visited Colmar to see the city that inspired Howl's Moving Castle!
2019
Some of the key events we held
Japan
Post A-levels, my friends and I planned a trip to Kyushu Japan! We visited Fukuoka, Kumamoto, and Beppu over the course of 10 days.
Raja Ampat
This was a short dive trip to Raja Ampat, which I went with my father and sister. Definitely got to see some beautiful coral reefs and interesting sea creatures such as the wobbegong shark
Bali
SUTDiving organised a 5 day dive trip to Bali! This was the video I made to commemorate the trip.
Tioman
Another of SUTDiving's organised trips. This was the video I made as a promotional video for the club.